The 2019 Mazda3 Looks Spectacular
November 30 2018,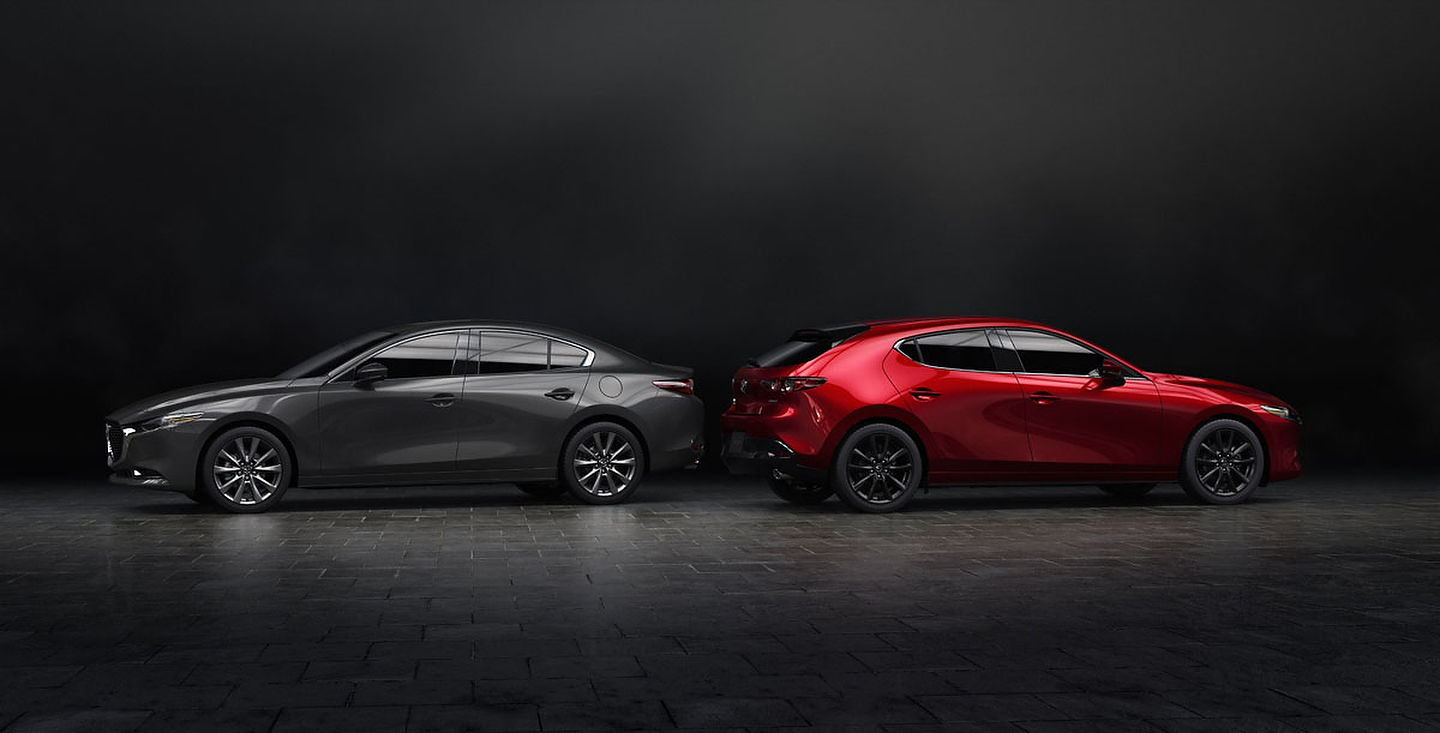 There are big changes coming to Mazda. A whole new generation of the Mazda3 will be unveiled for the 2019 model year with a lot to offer including all-wheel drive and a more efficient engine.
2019 Mazda3 Unveiled in Los Angeles
It's under the hot California sun, at the Los Angeles Auto Show, that Mazda introduced this new generation of the Mazda3 to the world. One of the most anticipated models of the year, the new Mazda3 has now arrived.
This new generation of the Mazda3 is inspired by the design of the Kai concept, presented by Mazda last year as part of the Tokyo Motor Show. The Kai concept stole the show with its breathtaking design which is now found on the new Mazda compact. The next Mazda3 is off to a good start!
After all, you cannot expect anything less from Mazda. At the presentation of the current generation of the Mazda3, a few years ago, journalists praised its good looks, but also its driving dynamics. Those are back in the new Mazda3 as well.
The new model will be as fun to drive as the previous one, but with the added benefit of available all-wheel drive.
SKYACTIV-X technology aboard the 2019 Mazda3
All-wheel drive isn't the only thing that's new in the Mazda3. With its new SKYACTIV-X engine, Mazda aims to radically improve the fuel efficiency of its vehicles without compromising performance. The 2019 Mazda3 has the honor of introducing this new technology.
By increasing the compression ratio of the engine and using an air-fuel mixture that requires a lot less fuel, the SKYACTIV-X technology will allow this new generation of Mazda3 to consume much less fuel. Mazda has even argued that its new SKYACTIV-X engine will improve gas mileage by 20% over the current Mazda3 engine while offering superior torque that promises even more exhilarating performance.
Come to Morrey Mazda today and learn more about the 2019 Mazda3!