Say Hello to the Spectacular Mazda Kai and Mazda Coupe Vision
October 31 2017,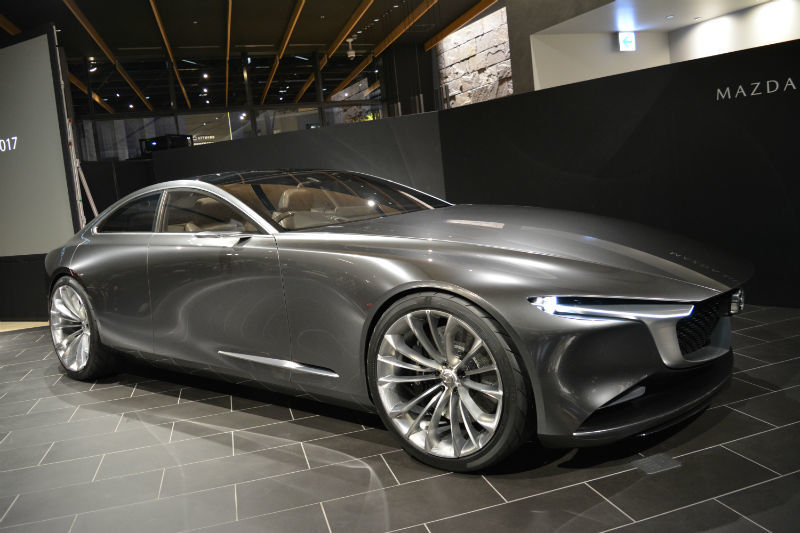 Presented every two years, the Tokyo International Auto Show is the place to see revolutionary concepts with impressive styles and powered by modern, powerful and efficient engines.
In 2015, Mazda presented its spectacular RX Vision and several experts agreed that the Japanese manufacturer had literally stole the show. This year, Mazda is at it again with two even more impressive prototypes, the Mazda Kai and the Mazda Coupe Vision.
KODO 2.0
If you know a little about the Mazda brand, you know that all new models from the Japanese manufacturer are developed under the KODO design philosophy. It's a visual signature that gives the brand's new vehicles, from the Mazda3 to the Mazda MX-5, a modern, sleek, and sporty look.
With the Mazda Kai and the Mazda Coupe Vision, Mazda introduces the new generation of KODO design called KODO 2.0. Inspired by many traditional Japanese elements like the Samurai sword, KODO 2.0 translates into very elegant and refined lines that seem simple at first glance, but which become more complex as you look more closely.
The Mazda Kai lets you see how this new visual language could apply to a compact car like the Mazda3. The new generation of the popular compact Mazda is scheduled for 2019, and it's a safe bet that it will be inspired by the Kai concept presented in Tokyo.
Mazda did not want to confirm that, though. Moreover, we do not know which engine is used to power the Mazda Kai so we have to speculate a little. It could be the new Mazda SKYACTIV-X engine that we have already covered in another text. This engine is an evolution of the current SKYACTIV engine, and thanks to new technologies it improves fuel consumption by almost 30%.
The other concept unveiled in Tokyo by Mazda is the Mazda Vision Coupe. The latter is a large sedan that could serve as a basis for the future Mazda6 or another large sedan that will be positioned at the top of the Mazda range. Again, nothing has been announced when it comes to engines, but everything suggests that we could be entitled to either a new rotary engine, or a more powerful version of the SKYACTIV-X powertrain.
While we wait to know more about the future of the Mazda Kai and Mazda Coupe Vision concepts, contact us today at Morrey Mazda to learn more about our complete lineup of new Mazda vehicles!