Mazda Introduces New 2017 Mazda CX-5
November 29 2016,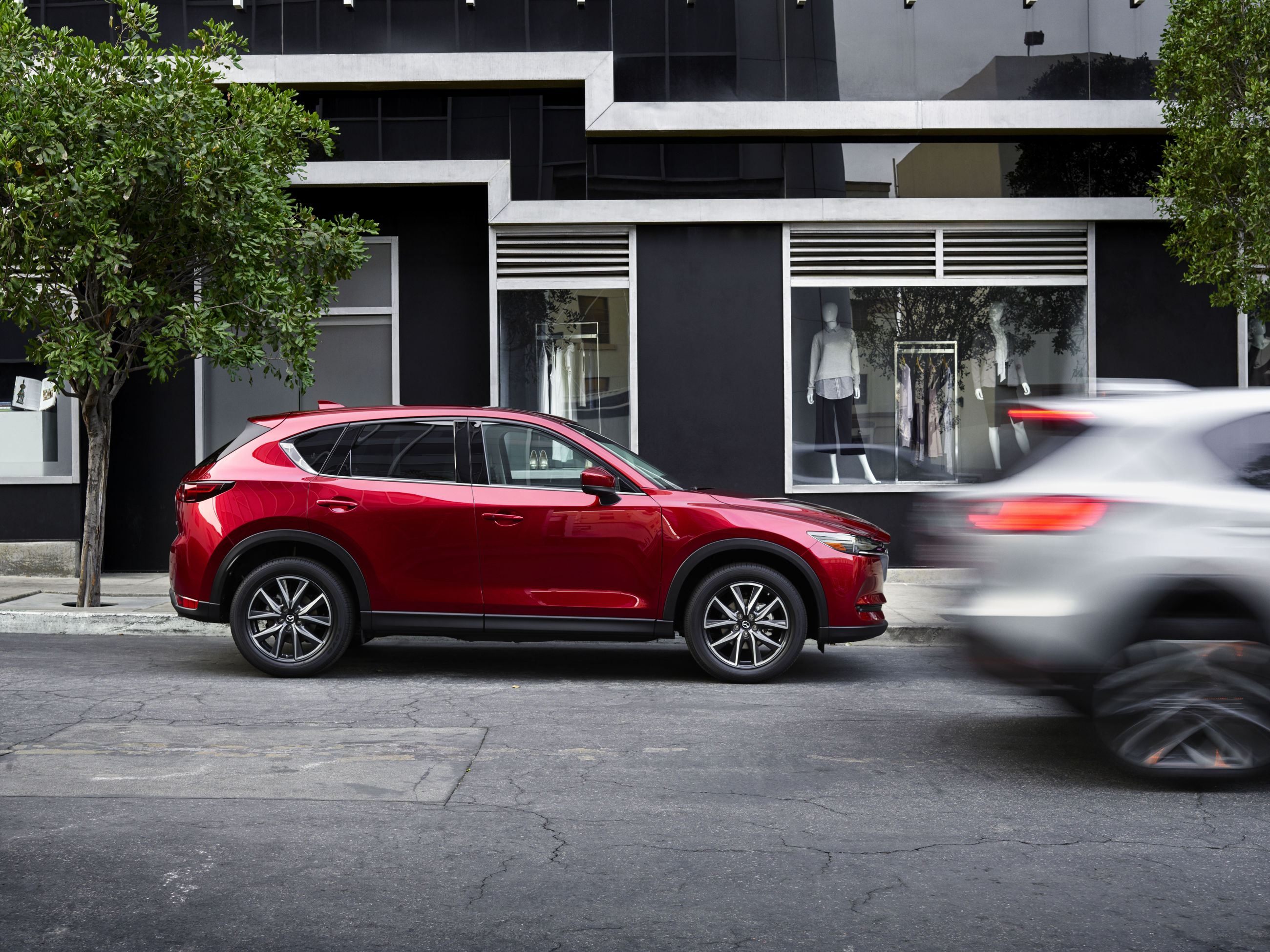 The Mazda CX-5 is a very important model in the Mazda lineup, and the 2017 Mazda CX-5 unveiled at the Los Angeles Auto Show earlier this month certainly reflects just how crucial the compact SUV is to Mazda's success.
You can see that right away by noting the amount of changes Mazda made to its compact SUV.
A diesel engine now offered in the 2017 Mazda CX-5 in Vancouver
No question about it, there are a lot of changes that have been made to the 2017 Mazda CX-5, but the most notable is without question the addition of Mazda's much anticipated diesel engine. Buyers in the Vancouver region have been waiting for this engine for a while now, and it will finally be available when the new CX-5 launches next month.
There isn't a lot of information to go around about the new 2017 Mazda CX-5's diesel powerplant, but we do know that it will be the same SKYACTIV-D 2.2-liter four-cylinder engine currently offered in certain Mazda models in Europe. Known for this reliability and refinement, this engine also offers plenty of low-end torque and impressive fuel economy numbers. The SKYACTIV-D engine will be joined with the SKYACTIV-G 2.0-liter four-cylinder offered in current GX and GS trims, and the more powerful 2.5-liter SKYACTIV-G engine which delivers 184 horsepower.
Another important addition to the 2017 Mazda CX-5 is Mazda's all-new G-Vectoring Control system which is part of the Japanese automaker's new SKYACTIV-VEHICLE DYNAMICS suite of technologies. The first new system to be introduced, Mazda's G-Vectoring Control uses the engine's torque to reduce body movements inside the cabin at both low and high speeds. The end result is a more comfortable ride that also feels more composed.
A new design both inside and out for the 2017 Mazda CX-5 in Vancouver
The new 2017 Mazda CX-5 features a refreshed design for both the interior and the exterior. Indeed, the new CX-5's exterior KODO design now features a new grill that is inspired by the recently introduced new Mazda CX-9. There is also a new color called Soul Red Crystal, a very deep red that changes slightly depending on the viewing angle.
Inside, the 2017 Mazda CX-5 gets a new dashboard and redesigned center console which give the compact SUV a more premium and modern feel. Interior dimensions will be about the same, but passengers should benefit from added room thanks to an improved layout.
To learn more about the 2017 Mazda CX-5, contact us today at Morrey Mazda!