An Improved 2019 Mazda CX-3 Presented in New York
March 30 2018,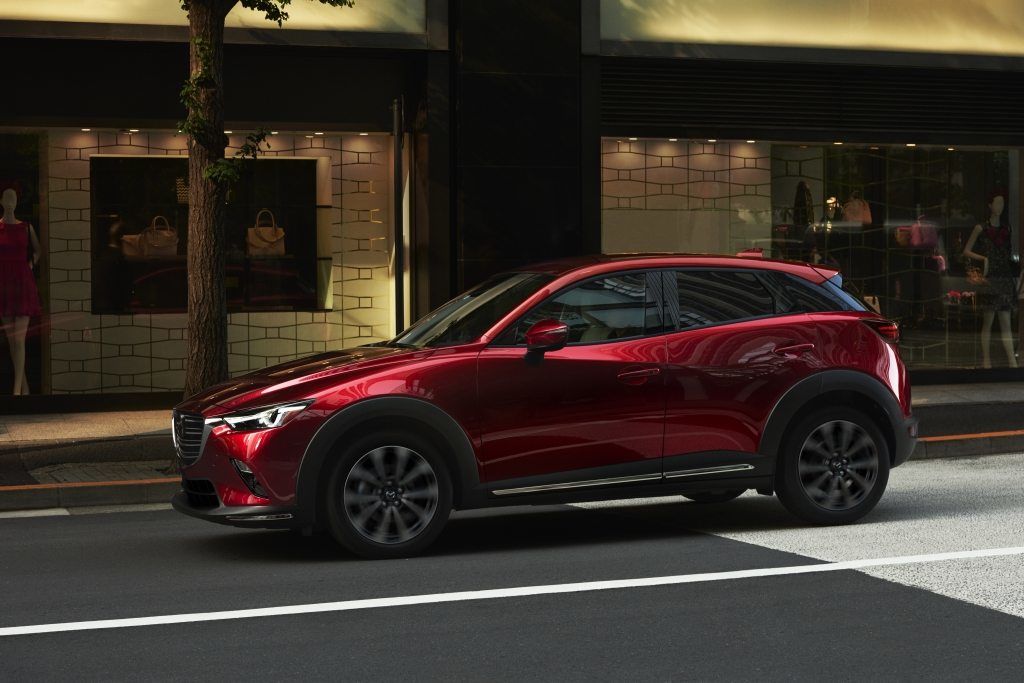 Mazda took advantage of the New York International Auto Show this week to unveil an upgraded version of its popular sub-compact SUV, the Mazda CX-3. With the new 2019 Mazda CX-3, buyers will be entitled to a slightly more powerful engine, an improved interior, better comfort and some interior improvements as well.
The 2019 Mazda CX-3 will give consumers a little more
With the 2019 Mazda CX-3, buyers first get a slightly softer and more refined engine. The SKYACTIV 2.0-liter four-cylinder in question will also be a little more powerful with 148 horsepower and 148 pound-feet of torque. In addition, Mazda has added G-Vectoring Control technology to the CX-3 to improve stability and comfort on the highway and in the city. The steering and suspension of the new 2019 Mazda CX-3 have also been improved.
Inside, the 2019 Mazda CX-3 offers better materials while the GT version is gets full leather upholstery. An armrest is added to the rear seat while the parking brake is now electronic. Finally, Mazda improved the ride comfort and quietness of the CX-3 by improving the insulation of the doors and adding a thicker rear window.
Contact us today at Morrey Mazda to learn more about the new 2019 Mazda CX-3!