3 Things to Know: Mazda3 Sport
June 29 2018,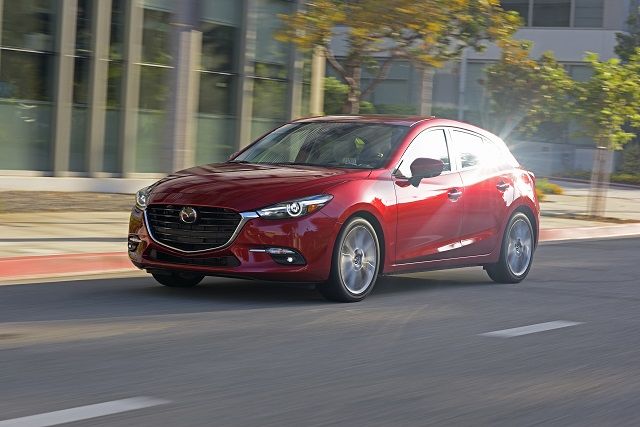 There are a few things you should know about the 2018 AJAC Best Small Car of the Year award winner, the Mazda3 Sport. There are lots of reasons the Mazda3 Sport has won awards, but we're just going to bring up the top three (for now).
Quiet Cabin
For a vehicle in the Mazda3's price range, you wouldn't think that the elimination of cabin noise would be high on the engineer's list of priorities; however, it was at Mazda. Mazda engineer's ensured the Mazda3 Sport was designed with tighter body gaps, a host of sound-deadening materials, and improved sound insulation to better keep your ears safe from exterior noise pollution. The result of all their hard work is a Mazda3 Sport cabin that feels and "sounds" much more upscale than it costs.
SKYACTIV DYNAMIC G-Vectoring Control
Because winning one award wasn't enough, the Mazda3 Sport had to bring home another one from AJAC (Automobile Journalist's Association of Canada). This award was for Best New Innovation Technology. This all-new innovative technology means that Mazda's integrated control of the engine, transmission and chassis to better put the driver in control. The SKYACTIV DYNAMICS G-Vectoring Control eliminates driver fatigue and is able to "learn" driver habits and routes to better control vehicle sway, engine torque, and even weight transfer to make your ride in the Mazda3 Sport as smooth and comfortable as possible.
SKYACTIV-G
There's this novel idea that you can have both performance and efficiency with a smaller engine, and this is something Mazda has worked really hard to bring to vehicles like the Mazda3 Sport. In the latest Mazda3 generation, you'll see all that hard work firsthand with either the 2.0L or 2.5L engines (both available on certain Mazda3 Sport models). These engines feature low-end torque, which make the SKYACTIV-G engines feel peppy and responsive, while simultaneously saving you fuel. There's a 15% increase in fuel efficiency over non-SKYACTIV engines. There's even an available cylinder deactivation with the 2.5L. The Mazda3 Sport can achieve an estimated 6.4L/100km on the highway.
To find out more about everything the 2018 Mazda3 Sport has to offer, make sure you head down to your local Morrey Mazda to speak to one of our experts, and don't forget to book a test drive, too.