2019 Mazda CX-5 Signature Features a Lot of Luxury
December 30 2018,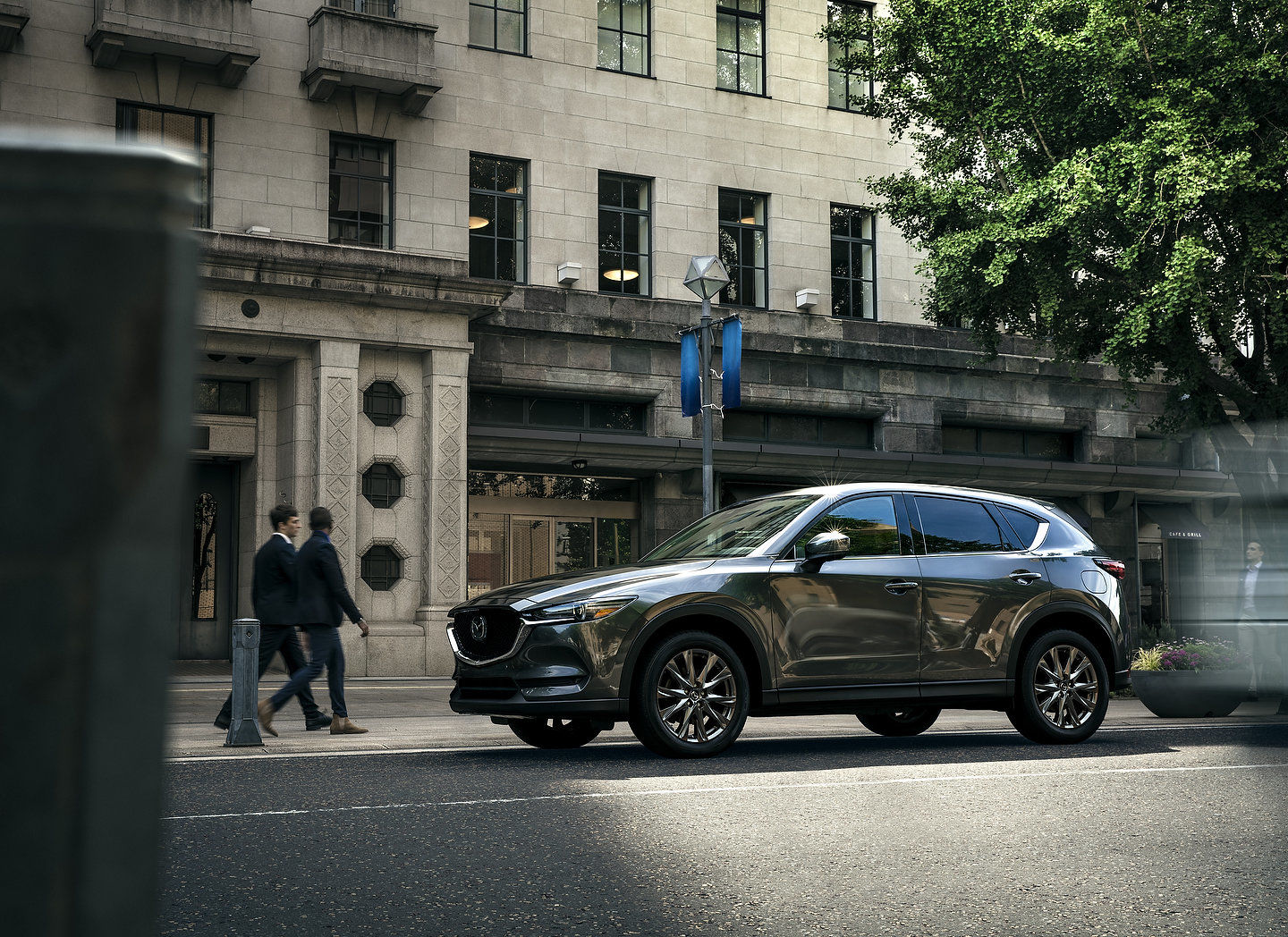 The Mazda CX-5 already offered three versions to Canadian consumers, but now we get a fourth version in the form of the 2019 Mazda CX-5 Signature, a new top-of-the-line trim that features more equipment and a more powerful engine.
The Signature trim in the 2019 Mazda CX-5 Signature mimics the Mazda CX-9 Signature in that it offers the very best of what you can get in Mazda's sport utility vehicle. The new Signature model features things like Cocoa Brown Nappa leather and a special Abachi wood trim.
There's also standard Apple CarPlay and Android Auto, heated and ventilated front seats, heated rear seats, a heated steering wheel, a BOSE premium 10-speaker system, and an Active Driving Display. These features are normally found in exclusive and expensive luxury vehicles, but the Mazda CX-5 Signature offers them all for just $40,950.
Moreover, the new Mazda CX-5 Signature gets Mazda's most powerful engine, an impressive 2.5-liter, turbocharged four-cylinder engine that makes 227 horsepower and 310 pound-feet of torque on regular fuel, and 250 horsepower on premium fuel. The 310 pound-feet of torque are more than any compact sport utility vehicle and provides the CX-5 Signature with an added boost of confidence on the road.
Despite its impressive power numbers, the 2019 Mazda CX-5 Signature has an average fuel economy rating of less than 10.0 liters per 100 kilometers. It also comes standard with i-Activ all-wheel drive.
The 2019 Mazda CX-5 also offers the exclusive G-Vectoring Control Plus technology which provides better comfort and stability on both the highway and in the city. The system uses the engine's torque to stabilize the vehicle and limit body roll. On the highway, the system makes it easier to keep a straight line.
Contact us today at Morrey Mazda to learn more about the brand-new 2019 Mazda CX-5.