2017 Mazda MX-5: The Time to Enjoy Summer Has Finally Arrived!
June 29 2017,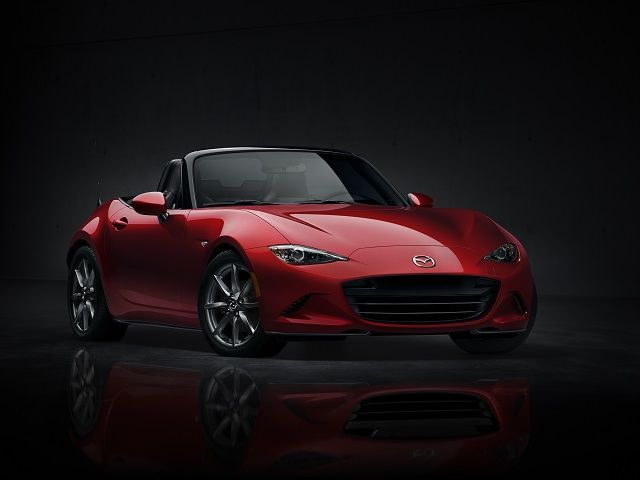 Finally, summer is back! And with a Mazda MX-5 in your garage, you'll enjoy it like never before! With its compact dimensions, incredible handling, and affordable pricing, this is the perfect car for summer.
The 2017 Mazda MX-5 is the ultimate toy to enjoy the beautiful summer days and magnificent roads in your area. With the new MX-5, you'll feel like a kid again.
The 2017 Mazda MX-5: it has no competition
A true legend of the automotive world, the Mazda MX-5 has become the best-selling roadster in history. With three decades of expertise behind the model, the 2017 MX-5 combines a light weight body with sporty driving performance and incredibly agile handling, making it the perfect car to tackle a winding country road.
Available from $ 31,900 at Morrey Mazda, the Mazda MX-5 is powered by a 155-horsepower SKYACTIV-G four-cylinder engine that also develops 148 lb-ft of torque. This engine provides plenty of power under your right foot while also being fuel-efficient.
Weighing just over 1,000 kilos, the small MX-5 is agile like no other car on the road. A six-speed manual transmission is standard, while an optional six-speed automatic transmission can be ordered.
A hard-top version with the Mazda MX-5 RF
The Mazda MX-5 is a car that is traditionally driven with the roof down and the wind blowing in your hair. That said, the MX-5 is such a blast that many owners daily drive it. Mazda knows this, and therefore developed a new model that is essentially a coupe when the top is up. Called the 2017 Mazda MX-5 RF, it is as stunning with the roof up as with the roof down!
Then, when you can finally enjoy the sun, the roof retracts electronically in just a few seconds.
Sharing virtually all of its mechanical components with the soft-roof MX-5, the MX-5 RF is now available at Morrey Mazda starting at $ 38,800
Whether you decide to go with the traditional Mazda MX-5 soft-top or its new RF version, rest assured that you will never see the summer in the same way again. Come in today to Morrey Mazda and find the perfect Mazda MX-5 for you!