2015 Mazda CX-5: The Ideal Combination
May 14 2015,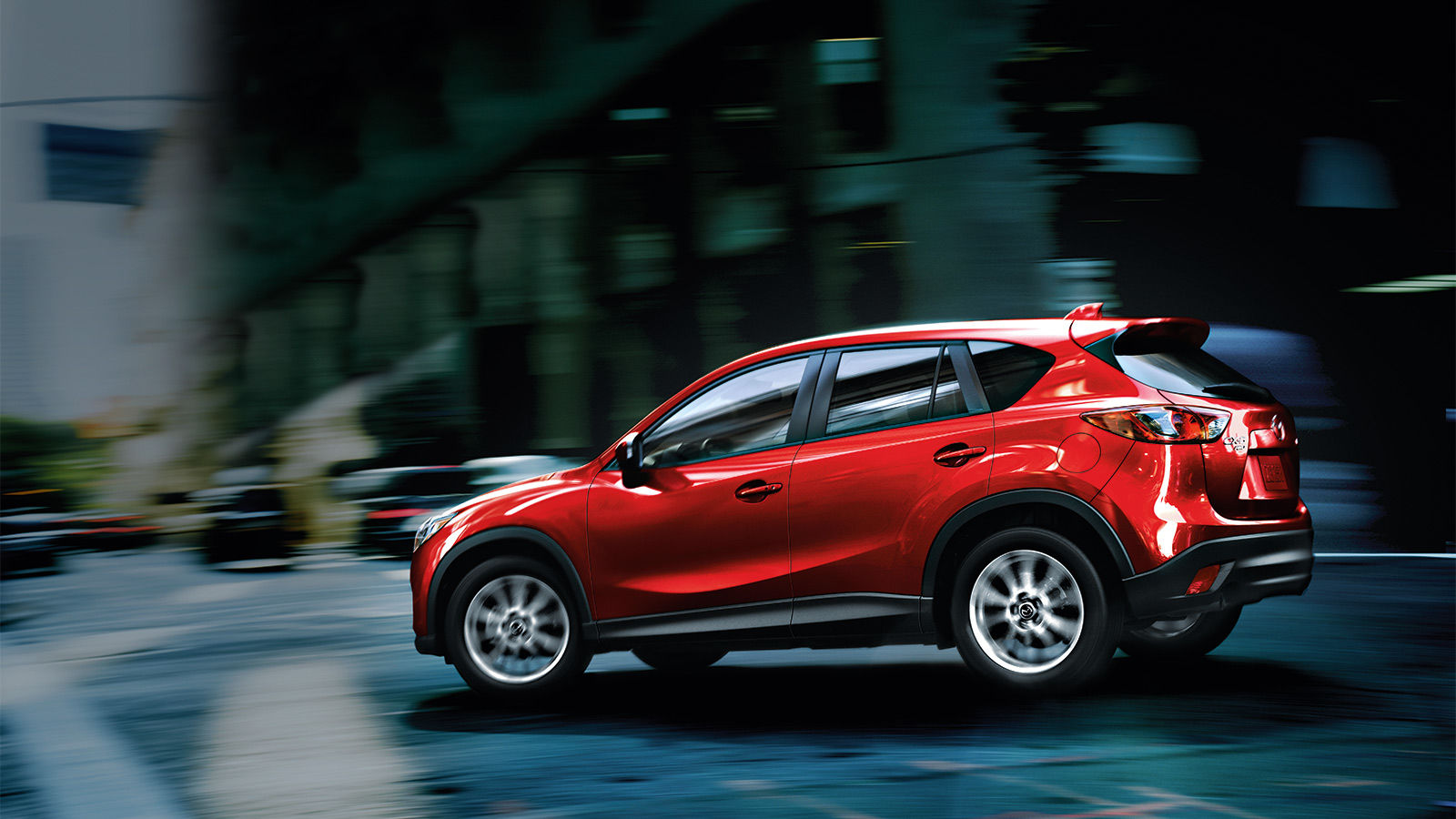 There's something gloriously complete about the 2015 Mazda CX-5. From driving dynamics to exterior design to interior space, the CX-5's got it all and it's got it in spades.
Complete with SKYACTIV technology and plenty of interior amenities and gadgets, the 2015 Mazda CX-5 is an all-around competent crossover you don't want to miss.
There are three 2015 Mazda CX-5s to choose from. The GX features a SKYACTIV-G 2.0L 4-cylinder engine that produces 155 horsepower and 150 lb-ft of torque with an updated SKYACTIV 6-speed automatic transmission, and also has an optional 6-speed manual (only this model). And the GS and GT feature a SKYACTIV-G 2.5L 4-cylinder mill that pushes out 184 horsepower and 185 lb-ft of torque and is also coupled with a SKYACTIV 6-speed automatic transmission. The 2015 CX-5 can be had with either front-wheel or all-wheel drive; however, only the GX is available with FWD.
When the Mazda CX-5 first emerged a few years ago, the styling cues it portrayed were innovative, modern and edgy – they remain that way today. The signature, Mazda-branded grille along with strong bodylines and a sporty, wide stance help bring the Mazda CX-5's street cred to a whole new level, and one that keeps it relevant in today's highly competitive crossover market.
Inside, the 2015 Mazda CX-5 benefits from Mazda's brand-new onboard entertainment system, along with the well-placed and easy to use HMI Commander Switch knob that keeps you connected without distracting you from the road. A host of controls are also found on the steering wheel of the CX-5 to keep you paying attention to what really matters: the drive.
The 2015 Mazda CX-5 boasts seating for five and 966 litres of cargo space behind the second row. Fold that second row down and that space grows to 1,835 litres. Good looking and practical? You bet.
As it has always been with Mazda vehicles, the CX-5 is an absolute blast to drive. Although it offers tons of interior space as we have already mentioned, it still feels nimble and agile on the road. When driving down a winding road, it stays flat and always has plenty of power to go around, regardless of which engine is found underneath the hood.
The 2015 Mazda CX-5 has so much to offer and is well worth the look if you're in the market for an efficient, dynamic and easy-to-live-with crossover. Stop by Morrey Mazda of the Northshore today and make sure you book yourself a test drive.